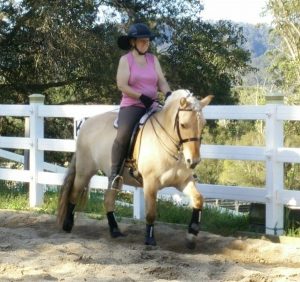 Registered APSB (44679 Vol 24).
Bred by Dr Peta Bentley of Hiraeth Stud, NSW, acquired by Greenfield's Stud in January 2012.
Hiraeth Carys is a heavier type mare with good bone standing 143.5cm or 14.0 1/2hh. She was broken to saddle late 2011, but only commenced proper training in 2013. She has excellent work ethic and the more you ask the happier she seems. Carys has successfully competed in EA Novice dressage to scores in the mid 60% range and has been training towards Elementary, where she will hopefully debut once she finishes current breeding duties. Elements from Medium are also established. She's a well mannered alpha mare who manages her mob firmly and consistently. Carys loves love and attention from young and old alike, and you'll see her sulk if she has to wait while others get the attention she so rightly deserves.
Sire:                            Palana Tyson 10071 F Vol 21
Dam:                           Loreli 33139 F Vol 18
Sire of Dam:              Naustdal (IMP) 8341 F Vol 18
Date of birth:            17.10.2006
Height:                       143.5cm (14.0 1/2 hh) as at 06.06.2016
Colour:                       Brown Dun
Colour genetics:      Agouti: A/A Extension: E/E Creme: n/n Dun: D/D
Progeny:                    Greenfields Idun (2012), Greenfields Margit (2016), Greenfields NF Norveig (2017) and Greenfields NF Oda (2018)